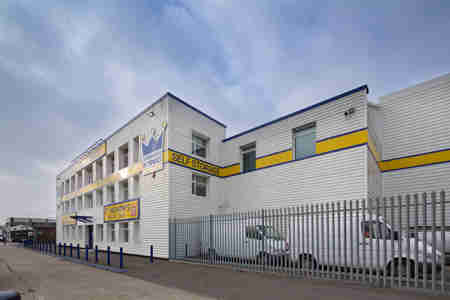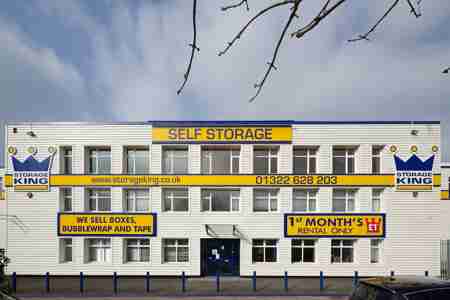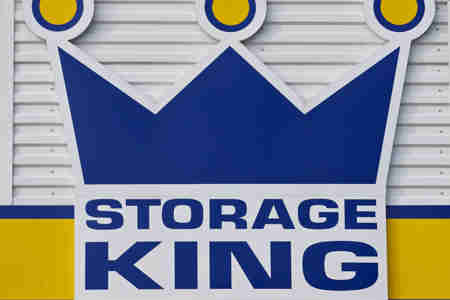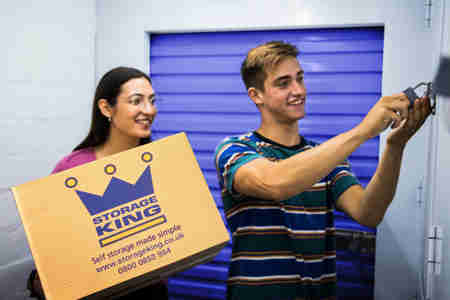 Self Storage Dartford
Dartford, Kent
Storage King Dartford is the perfect solution for your space needs, whatever they may be. Whether you are a business, household or student, with us you can choose from a wide variety of unit sizes and stay for as short as two weeks. Our friendly team will help you choose the right unit size to match your space needs and if you need to upsize or downsize for any reason you can do so at no extra cost. Give us a call today on 01322 628 203.
Excellent
3,723 reviews on
Address
Address
599-613 Princes Road
Dartford
Kent
DA2 6HH
View map
Opening Hours
Store reception
Monday - Friday: 8:30am to 6pm
Saturday: 10am to 4pm
Sunday: Closed
Contact Us
01322 628 203
07587 704 252
Get called by an expert
Storage King Dartford offers
Free use of pallet trucks and trolleys
Refunds for unused storage days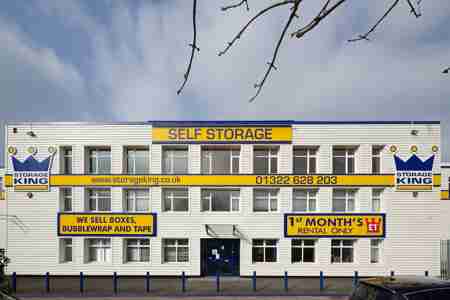 Self Storage Dartford
At Storage King Dartford we pride ourselves on competitive and transparent pricing. This is why on average we offer our secure units and services 8% cheaper than our other local competitors!
Get A Quote Now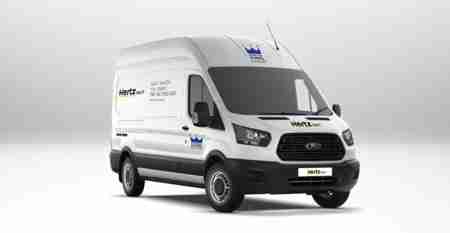 Van Hire with Hertz 24/7
We are proud to offer all customers at Storage King Dartford a flexible cost effective solution with our partnership with Hertz 24/7. From £16 per hour or from £75 per day, plus the cost of fuel, you can be driving your van home.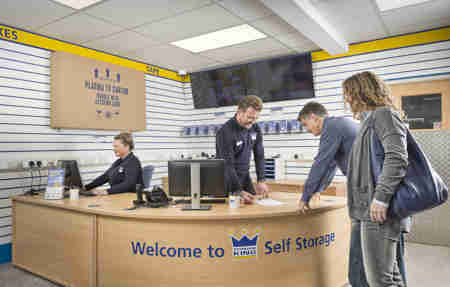 Self Storage Dartford Prices
The only thing we'll ask you to secure is insurance for your unit, which can be quickly organised for you in-store.
We base our quotes on three factors when getting you the best deal:
The amount of time you're looking to store for.
The size of the space you'd like to fill.
The floor you choose (ground or first).
You can also visit our FAQs page for answers to any of your unanswered questions!
FAQs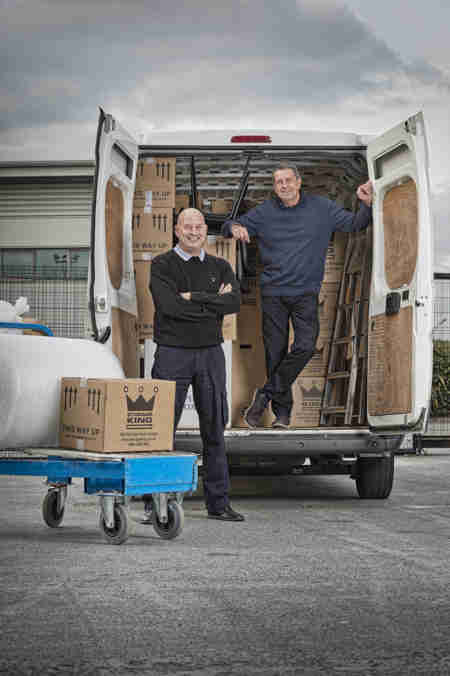 Storage Solutions for you
Secure shredding services are available in-store for destroying confidential documents. We also supply all the packaging extras just to make your storage solutions simple – including a wide array of packaging supplies which are available for purchase on-site.
Whilst pallet trucks and trolleys are free to use for your heavier items. Just ask our team if you need help sorting van-hire, and we can even organise discounted rates with trusted local hire companies!
Struggling to measure the amount of storage space you'll need? That's why we created our handy Size Estimator tool to help visualise your space! If you do find that you need that little bit more space, or you're struggling to fill the entire unit – then fret not. We are happy to help our customers move unit, with no hidden transfer fees.
Size Estimator
At Storage King Dartford, you receive:
Discounts on local van-hire
Secure units – alarms, CCTV and electronic gates
Secure document shredding facilities
Packing materials for sale onsite
Free use of pallet trucks and trolleys
Manned reception during office hours Monday–Saturday
Refunds for unused storage days
Discounts for prepaid long-term rentals
Within easy driving distance, Storage King Dartford serves the following areas:
Dartford – 1.6 miles from town centre
Kent and Essex
Bexley – 5.3 miles
Dagenham – 11.9 miles
Gravesend – 8.2 miles
Grays – 7.7 miles
Purfleet – 5.3 miles
Sevenoaks –15.3 miles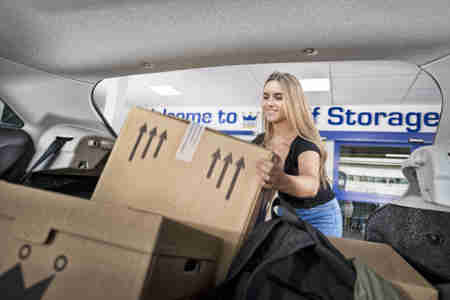 Student Storage in Dartford
Students in north Kent and Essex are able to benefit from our special student discount – perfect for travelling home for the summer. Plus, if you're struggling to transport your belongings, we can provide discounts on local van hire.
With CCTV and individually locked units, rest easy in the knowledge that your possessions are safely secured with Storage King.
Read More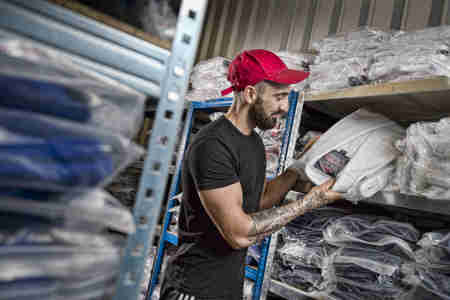 Business Storage in Dartford
Are you looking for flexible storage solutions for your business? We have varied unit sizes suitable for documents, office furniture, and otherwise bulky items. We offer discounts on prepaid long-term business rentals at 10% off for 6 months and 15% off for 12 months.
We are more than happy to refund any unspent days with us. Meaning if you don't know just how long you will need the unit for, you can cut it short and not be out of pocket, all we ask for is 14 days notice.
Visit our FAQs page for anything else you may want to know about our services.
FAQ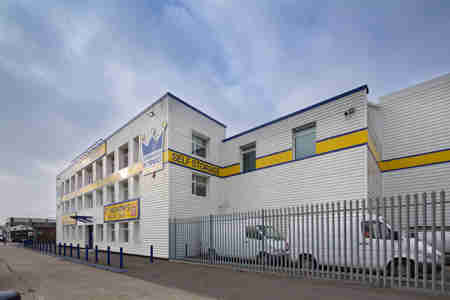 Locations
Storage King Dartford is conveniently located for the following areas for domestic, business and student self storage:
Dartford, Bluewater, Greenhithe, Swanscombe, Darenth, Kent, Betsham, Crayford and Bexley.
What our customers say
Visit Storage King on TrustPilot
4.9 out of 5
Trustpilot Review Logo
4.9 out of 5
24 September 2023
Great storage, great deal
Great safe storage. The staff are really friendly and helpful. Explained everything well. The system is simple, easy and stress free. The place is clean and tidy. We got a really good deal, the first month was just £1. This is the third time we have stored between household moves and we will not go anywhere else.
Mark
Trustpilot Review Logo
4.9 out of 5
30 August 2023
Service Review
Was very pleased with all aspects of service, Lorraine was extremely patient and very helpful and clear with instructions for everything
Lyn Davis
Load more reviews
*Terms and Conditions apply. Full conditions available in store **Subject to availability