Looking to tick off some destinations on your bucket list this year? Peru, South Africa, Bali, Venice and Santorini are all top travel destinations that are sure to give you an unforgettable adventure. With stunning natural landscapes, rich cultural traditions, and bustling cities full of excitement, these destinations have something for everyone. Whether you're looking for a relaxing beach getaway or an adrenaline-filled adventure tour, experience the trip of a lifetime with these bucket-list-worthy getaways:
1. The Kruger National Park, South Africa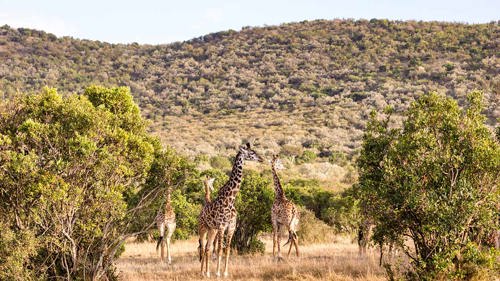 The Kruger National Park is one of the most popular safari destinations in the world, and it's not hard to see why. Sprawling across the provinces of Mpumalanga and Limpopo in the north of South Africa, this renowned national park is home to an incredible array of wildlife, including the Big Five: lions, elephants, leopards, rhinos and buffalo. The park boasts a rich biodiversity, with more than 500 bird species and over 150 mammal species.
Families can book guided tours and spot leopards and elephants in their natural habitat, or for the more intrepid travellers, there are authentic 4x4 game drives though the rugged bushveld. Whether you're staying in one of the luxury lodges or roughing it in a roof-top tent, a safari in Kruger National Park is an adventure you'll never forget.
2. Machu Picchu, Peru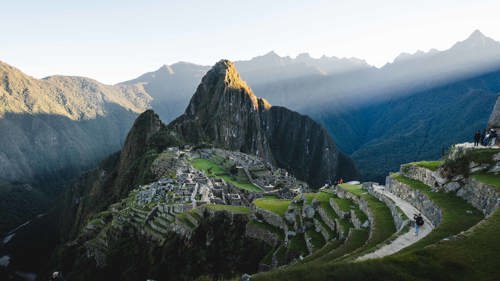 Known for its ancient ruins, scenic mountain trails, and rich cultural heritage, Peru is on every adventurer's bucket list. There's something magical about Machu Picchu. Perhaps it's the setting, floating in the Andes mountains, or maybe it's the unique history that surrounds the site as one of the few remaining traces of the ancient Inca empire. Whatever it is, Machu Picchu promises an experience of a lifetime.
The journey to Machu Picchu begins in Cusco, the former Inca capital. From there, it's a short train ride to Aguas Calientes followed by a steep climb up to Machu Picchu itself. If you're all about the journey, booking one of the organised multi-day Machu Picchu treks is an awe-inspiring experience that'll give you a unique perspective of the Lost City and its incredible past.
Once you reach Machu Picchu, you can explore the ruins of this once-great city, admire the views, and even hike through the Amazonian jungle nearby. Down below, you can visit local markets in Cusco, taste the traditional fare, soak in the natural hot spring or hike to refreshing waterfalls.
3. Venice, Italy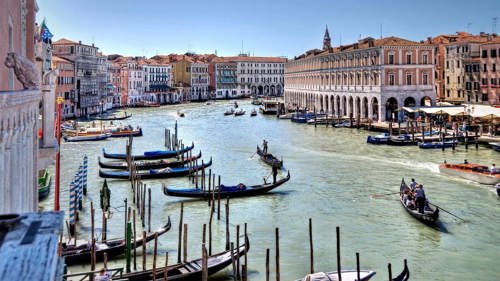 No bucket list would be complete without a trip to Venice: one of the most beautiful cities in the world. Built on a group of small islands, this floating city in northwestern Italy offers travellers a magical experience with beautiful canals, charming mediaeval architecture, and vibrant nightlife.
One of the best things to do in Venice is to explore the canals. You can take a gondola ride, or simply walk along the banks and admire the beautiful buildings. If you want to see some of Venice's most iconic landmarks, head to Piazza Sam Marco. Here,you'll find the grandiose St Mark's Basilica and the Campanile bell tower.
For something a little different, check out one of Venice's many gothic churches. And if you want to experience the unique culture of Italy, be sure to visit the many local cafes and gelaterias that line the streets.
4. Ubud, Bali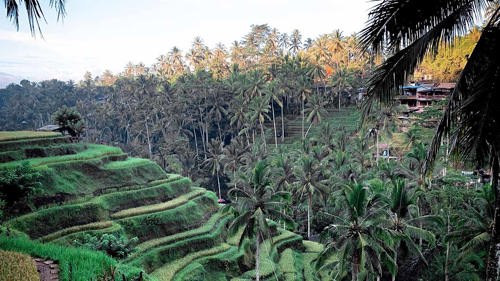 Ubud is the perfect place to sign off, slow down and delve into the natural beauty of Bali. Sitting at the heart of the island, the town is home to beautiful temples and shrines, as well as stunning terraced rice paddies that attract travellers from across the world for a spiritual getaway in the jungle.
While the small town of Ubud has become a top tourist attraction with the rise of yoga schools and meditation centres, it still retains its traditional charm and strong sense of community. Here, nature lovers can hike up Mount Batur and soak up the golden sunrise, or visit the iconic Saraswati water temple. And of course, no trip to Ubud would be complete without a yoga session or two. From snorkelling in crystal clear waters to hiking through lush rainforests, this island is a piece of heaven on Earth.
5. Santorini, Greece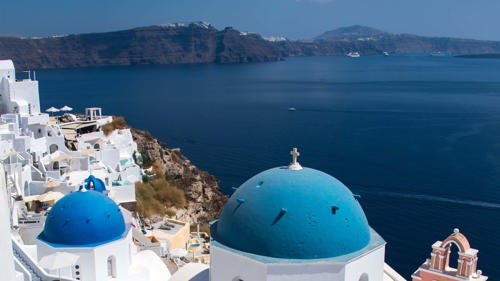 Lastly, Santorini is a beautiful island paradise that draws visitors from all over the world. With its white sand beaches, crystal clear waters, and charming cliff-side villages, it's the perfect destination for a relaxing beach getaway.
With a hot and dry climate, Santorini is rich with fresh produce, making it a haven for foodies and wine connoisseurs alike. Take your taste buds on a culinary journey at the many local restaurants and wine farms, and soak up the dreamy sunsets that make this island so famous. Just be sure to pack your camera because this is one place you'll want to remember forever.
Make this year one for the books with these bucket list adventures. Whether giving the digital nomad lifestyle a go or taking a few weeks off with the family, it's important to keep your belongings safe while you explore the world.
Storage King offers flexible and affordable storage that is ideal for travelling, allowing you to trot the globe stress-free. Pop into your nearest location for a tour or get a quick and easy quote online.