Renovating your home can be a great way to increase the overall value, but not all renovations are worth the sweat and tears, not to mention the money. When choosing between your dream projects, it can be tough to determine whether or not the money and time you put into fixing up your home will actually increase its value in the long term. Fortunately, we've got a few ideas sure to pay off.

Whether you want to make your home more appealing to deep-pocketed buyers, or simply want to refresh and update your space, here are a few home renovations bound to increase your property value.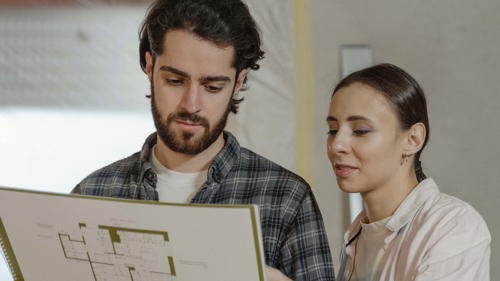 Replace old windows
New windows not only add to the home's curb appeal, but they can also save you money by preventing heat loss during winter and reducing noise levels from outside, making your home a more peaceful and pleasant place.
Add a bathtub
Many homeowners prefer installing a shower over a bathtub as it's more practical and saves both space and water. However, installing a bathtub can increase your home's value as they're considered more luxurious. Baths are also low-maintenance and highly sought-after by growing families with small children. Just remember to add the bathtub to the home's shared bathroom, that way, everyone can enjoy it.
Create more storage space
Space is always a hot commodity. Whether adding extra cabinets in the kitchen, shelving in the garage or redesigning your existing bedroom cupboards, make sure to include extra built-in storage space wherever possible. Additional space is a practical addition that will make your home more functional in the short and long term.
Refresh the kitchen
While installing built-in high-tech appliances can increase your property value, there are numerous other upgrades that can make a real difference in terms of function, longevity and resale value. The top features every modern kitchen requires are hidden outlets, a pot-filler and pull-down shelving to make the most out of awkward storage space.
Create an outdoor living space
Whether you want to add extra usable square footage or build a space for outdoor entertaining, expanding your living area to include a deck, patio or balcony can instantly increase the value of your home. Remember that an outdoor space doesn't have to be large or grand to add value, a small, well-designed area can be just as valuable.
If you need a safe, affordable and convenient space to store costly or sentimental items while you renovate, look no further than Storage King. With centrally-located facilities countrywide, flexible lease agreements, a wide range of personal storage solutions and a fully-stocked packaging shop, we have all you need to enjoy a stress-free storage experience.
To learn more, pop into your nearest store, give our friendly team a call on 0800 0852 954 or request a free online quote.