With spring beginning to bloom and the weather warming up, it's the perfect time to revive your garden with a flourishing vegetable patch. From crunchy snap peas and radiant radishes to plump tomatoes and glorious cucumbers, growing veggies in your garden is a great way to liven up your meals and outdoor space. Plus, springtime provides the perfect conditions for a thriving crop, making it ideal for all gardeners – green fingers or not! 
But before you hit the garden shears-blazing, be sure to check out our round-up of the best veggies to grow this spring and a few go-to gardening tips for a bountiful harvest: 
1. Spinach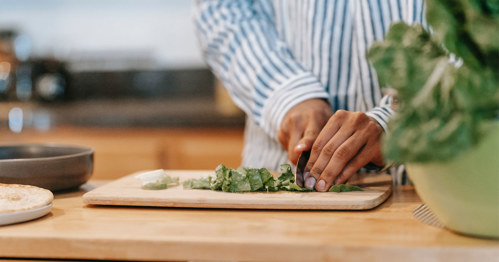 This leafy green vegetable is packed with vitamins and high in fibre, making it the perfect addition to your salads, smoothies and curries. 
It loves cool temperatures and will thrive from March through to May. Spinach should be planted in well-drained soil with full sun or partial shade for a continuous harvest all spring long. 
Tip: Spinach is incredibly thirsty! Be sure to give it plenty of water, but don't overwater as this can lead to root rot.
2. Carrots 
These crunchy root vegetables are perfect for planting in early April when the weather is warm and there is no longer a risk of frost. Plant your carrots in light, airy soil, and keep the soil moist but not wet to ensure they grow properly. 
Tip: Carrots love company, so plant plenty of them close together for optimal growth!
3. Peas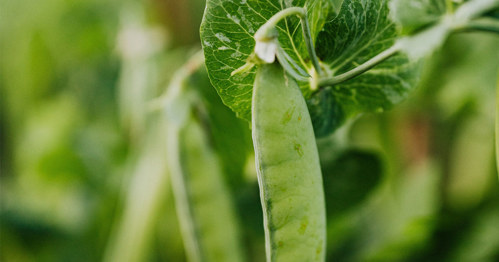 If you love fresh dishes with peas, then spring time is perfect to sow your snow and snap peas as they usually take 6-8 weeks before they are ready to be picked. 
Make a hole in your soil and plant these sweet legumes directly into the ground when temperatures reach 10 degrees Celsius or higher. 
Tip: Avoid too much nitrogen in the soil as this can cause pea plants to become stunted and yellowed. 
4. Radishes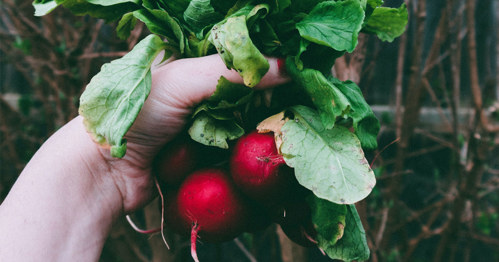 These peppery root vegetables are perfect for beginner gardeners as they are easy to grow and will be ready for harvest within just a few weeks of planting!
When planting radishes, make sure that you place them in a spot that receives full sun and  ensure that the soil is kept consistently moist. Sow a couple every few weeks for a crunch in your meals all year round. 
Tip: If you wait too long to pick radishes, they can become woody and inedible, so make sure that you pick them within 4-5 weeks after sowing. 
5. Tomatoes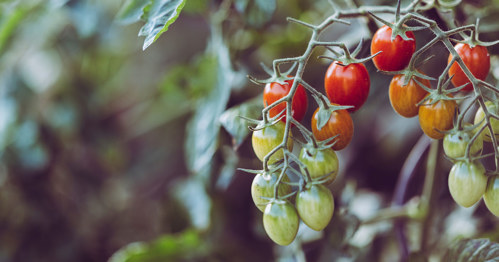 Planting tomatoes in spring is a great way to get a jumpstart on the season! Choose varieties suited for cooler temperatures, such as cherry or Early Girl, and keep a close eye on them in the beginning of spring as they can sometimes be affected by unexpected late frosts. 
Tip: Prune your tomatoes regularly to promote strong growth and give them plenty of water for the best results! 
6. Potatoes 
Potatoes require very little work and provide a strong yield. Simply snip the rooting tops of your potatoes and plant the tubers in a bed of loose, well-drained soil that receives about 6 hours of full sunlight a day. Make sure that they are well-spaced and completely covered. 
Tip: Don't forget to hill up your potatoes once they start growing! 
7. Broccoli 
Plant this nutritious cruciferous vegetable in March or April when temperatures start to rise above 10 degrees Celsius. Like spinach, broccoli is best grown in full sun or partial shade with regularly watered soil. 
Tip: Broccoli heads are ready to harvest when they're firm and tight, so be sure to check them often!
These vegetables are all fantastic choices for the springtime gardener. With some careful planning and a little hard work, you'll have a bountiful harvest in no time! Plus with the help of self storage, you can clear out your garden and transform it into a veggie haven! 
Whether you need a convenient solution for household clutter or a secure place to store items while you revamp your garden, Storage King has all the space you need and more! Choose from a wide variety of storage units with state-of-the-art security, and stay for as long as you need with our flexible leases! Contact us at 0800 0852 954 to find out more or get a quick and easy quote online.