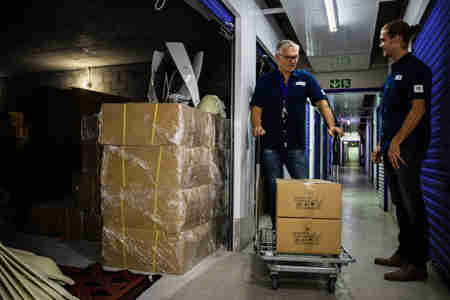 What is our Bulk Storage?
Our bulk storage units are designed for business with oversized items or a large quantity of items which need storing. Our normal units start from 10 sq. ft. lockers to 400 sq. ft. units and our bulk storage ranges from 500 sq. ft. or above.
Our units are perfect for storing large amounts of stock, pallets, or other larger items that need storing. Depending on the size of the unit you use, you are able to store your larger items around the edge and therefore still able to keep the middle of the floor space free for smaller box storage. Our warehouse storage page has information on how we can help you if you are looking for large warehouse space for your goods.
Our stores differ in the amount of bulk storage units we have and what sizes ae available so to phone your local store to check and get a quote.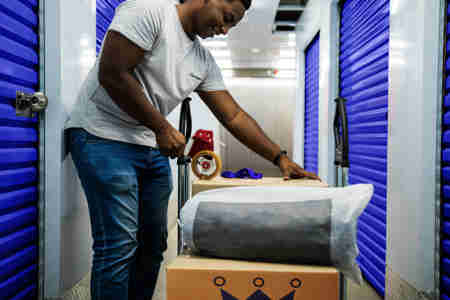 What can you store?
You can use our storage units for almost anything that you simply don't have space for. Perishable items, flammable goods and, illegal items are not allowed but if you're unsure about it then give your local store a call to check.
Facilities
Flexible access
Parking space
Staff to sign for and collect any deliveries for your unit and hold them until you arrive (with prior agreement)
Upsize or downsize unit for no additional costs
Pricing and Discounts
Our contracts are very flexible and we only require a 14 day minimum rent so if you only need short term storage we're perfect.
At Storage King we also understand that saving money is a great feeling so we are currently offering pre-payment discounts of 10% for 6 months and 15% for 12 months - so if you're looking for long term storage then let us know.
There are no hidden fees and no special insurance is needed. We currently have bulk storage available at our Gloucester and Oxford stores. Phone your local store (all numbers are on the individual store pages) to get a quote.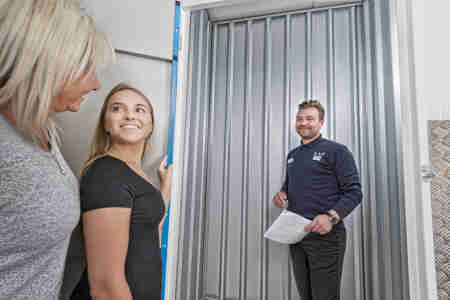 Additional Services
We have additional business services to help you as well. Our shredding service safely destroys any confidential documents that you have from only £10 for a 15kg bag!
We also have managed offices in a number of our store locations. Our short term flexible contracts are perfect for small business and start-ups. Get a quote on our serviced office page or get in touch with your local store.